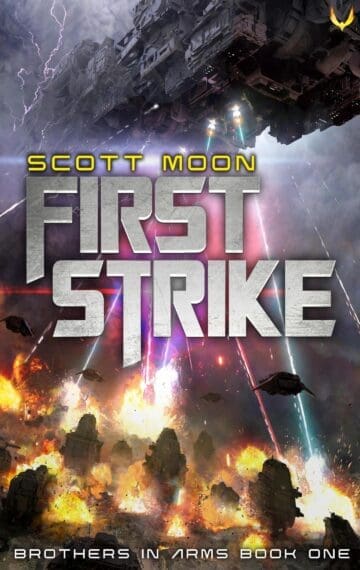 First In Series
$4.99
Buy Now!
Read A Sample
See The Reviews
See The Full Series
Publisher:

Aethon Books

Narrator:

Peter Berkrot

Available in:

Kindle, Kindle Unlimited, Audiobook, Print

Pages:

366

Duration:

10 hours and 34 minutes

Published:

October 27, 2020
Joining the fight for the Galaxy isn't required. It's a choice.
The United Galactic Government is mired in a decade-long war for control of a key planet. Weakened by overextension and political intrigue, they could lose everything.
When a child of privilege gives up everything to enlist and fight for what is right, he learns what it means to become part of a team. He encounters refugees, aliens he never expected to empathize with, and the loss of comrades. In the end he must develop the courage to stand up, not only to aliens and governments, but his own family.
Packed with military science fiction on par with Galaxy's Edge, Term of Enlistment, and Starship Troopers, the Brothers in Arms trilogy will deliver readers into the jaws of the toughest fight the galaxy has ever known.
---
What Others Are Saying
"Scott Moon's new military science fiction novel First Strike, first in his new Brothers In Arms series, is a slog through the mud, blood and exhaustion of an infantry battle.  When everything is chaos and confusion, when your intelligence is bad, your senior officers are incompetent, your ammo is running out and your fire support is nonexistent, and the only ones you can count on are your brothers to your left and right…then you know you're in combat.  And Michael Priam is in combat nonstop from page one until the end of this book.
Priam is an engaging character whose motivations aren't yet clear, but his flight from his wealthy, ruling-class family to the sharp end of the stick is a compelling story.  Priam's loyalty to his fellow soldiers is the solid anchor of the book and it will keep you glued to the page.
Can't wait to read the next volume in this exciting new series!"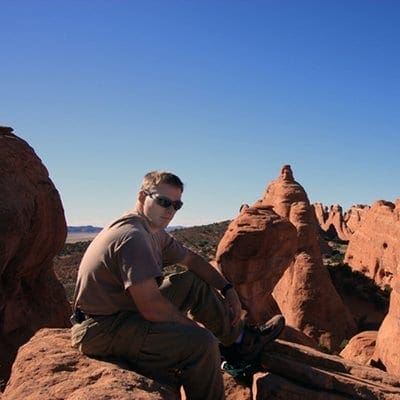 Rick Partlow
Author of
Contact Front
,
Wholesale Slaughter
,
Glory Boy and Recon: A War to the Knife
---
Other Books You Might Like