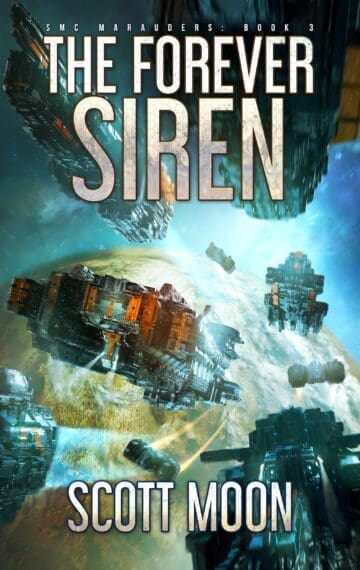 $4.99
Buy Now!
Read A Sample
Add To Your GoodReads
See The Full Series
Available in:

Kindle Unlimited, Kindle, Hardcopy

Pages:

260

Published:

February 8, 2019
When the Ignari Burners face their ancient rivals, humanity is caught in the middle.
Can the SMC Marauders break free of the Siren homeworld? Will the lost Black Fleet arrive in time?
The third book in the SMC Marauders series takes intergalactic total war to a new level.